I am having a weird time with my periods the now. They started on Wednesday like there timed to, woke up to nothing on Thursday then bam full on on again on Friday.
I had hoped that by now the coil would have kicked in as it's been 4 months since getting it. After Lucy they be been heavier and longer and quite frankly I am sick of them now.
My options are limited when it comes to contraception so it was either the coil or the depovera injection (the pill is how Lucy happened…as I forgot to take it) I may have to go back to the depovera, even though I was on it for about 10 years before inhad Jack, it was the best for me.
We don't want anymore kids – though I wouldn't rule it out when the little get to school age, bit think Lee is done 🙂 so we really can't afford any more accidents. Poor Max he was the only one that was properly planned.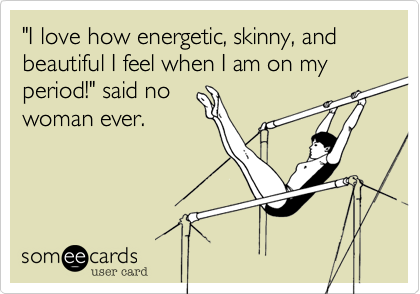 It also explains why I can't be bothered with the Insanity. Which I am glad today is my rest day 🙂