#Allyouneedislove – Love to relax
The All You Need is Love Project is a movement to inspire more love on this planet. The more we come together, the more love we can share. Join the revolution here!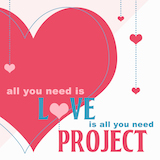 I have come across this delightful little blog hop whilst discovering new blogs via the Social Media Saturday linky..
Anyway this weeks topic is:
What do you love to do to help yourself relax after a long day?
Looking after 3 kids and keeping house (as much as I try to keep on top of it anyway) is a pretty tiring job. And in all honesty I don't get much "me" time, as usually by the time the kids are all sleeping I am so tired as well I just head to bed and zonk out.
However on the rare occasions I get time I like to relax with a good book and a cup of tea, or secretly sneaking a long hot bath without the kids interrupting me.
what do you do to relax?
This is a blog hop